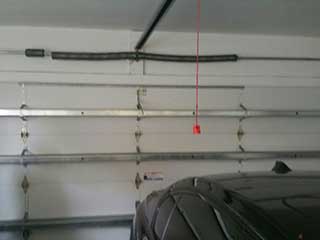 Quick and Reliable Spring Replacements
Garage door springs tend to rust and deform with use. Damaged springs can also harm your tracks and door. The tension on the springs makes them difficult and risky to replace, which is why our team can save you time and money while offering the best possible service. With a decade of demonstrated expertise in spring replacements, you can depend on us to replace your old, rusty springs and adjust the new ones. Our professionals will not only make sure you get the best products, but we'll teach you how to care for them, so they last longer.
Efficient Spring Installment and Tension Adjustment
The right tension in your garage door springs will ensure that your door is working at its full potential. Loose springs do not support the total weight of a door, which can be hazardous. On the other hand, your door won't close or stay closed if the springs are too tight. Our team of experts will quickly and efficiently adjust the tension in your door springs so your door functions at its best. Keep in mind that tension springs and torsion springs require different servicing skills. So add a spring to your step by leaving your spring adjustments to our team of experts.
Safety Assessments For Peace Of Mind
You may be independent and strong, but you should not adjust your garage door springs yourself. The weight of the door could cause serious injury if mishandled, which would cause far more trouble. Our experts have experience adjusting tension springs and torsion springs on a range of door models and we will regulate your springs before you know it. We have the tools; we have the team. Don't put yourself at risk, call us today!
Call Us To Service Your Springs
We'll do your spring replacements, installments and adjustments, so you can rest assured your garage door is working at its best! Call us today and schedule an appointment. You'll be glad you did.
Count on us when it comes to:

Garage Door Weather Stripping

Garage Door Safety Inspections

Garage Door Transmitter Repair

Broken Garage Door Spring Replacement